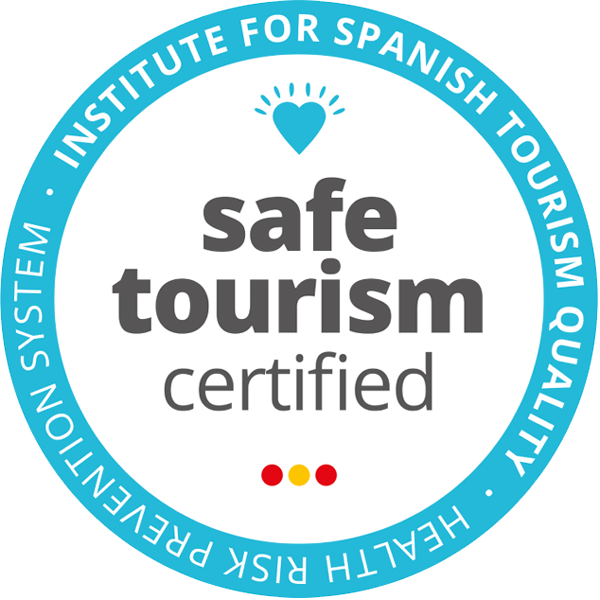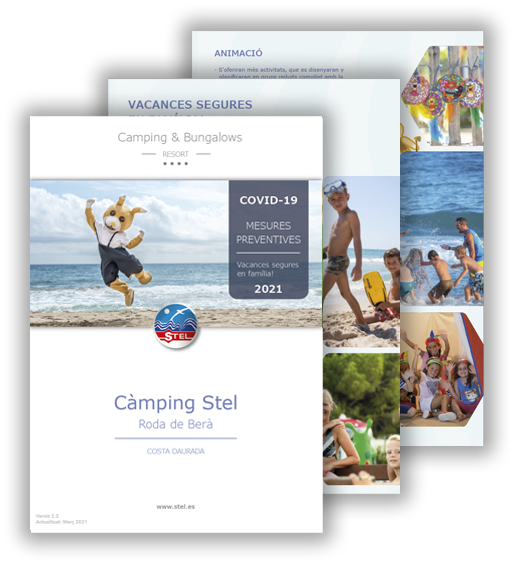 PREVENTIVE
MEASURES
Version 2.2
Updated: March 2021
AVIS IMPORTANT!
À partir d'aujourd'hui, 30 juillet jusqu' au 6 août, le couvre-feu nocturne à Roda de Berà entre en vigueur. De 1 à 6 heures du matin. Pour sortir pendant ce créneau horaire, il est nécessaire de se munir de l'attestation auto-responsable (vous pouvez la demander à l'accueil) et de la documentation pouvant en justifier le motif. Ainsi, l'accès à la plage sera fermé à 01h00 et les clients du camping devront rester dans leurs emplacements et/ou bungalows à partir de l'heure indiquée.
Pour des vacances plus sûres, soyons responsable !
Cordialement,
Grup Stel.
Roda de Berà, July 30th 2021
NEW OPENING DATE!
In the absence of clear instructions by the governments and sanitary institutions about the measurements to be taken in the long term, the opening of the camping is postponed to the 20th May. If any new regulations affect this decision we will keep you updated.
Hope to see you soon!
Càmping Stel
Roda de Berà, March 4th 2021
---