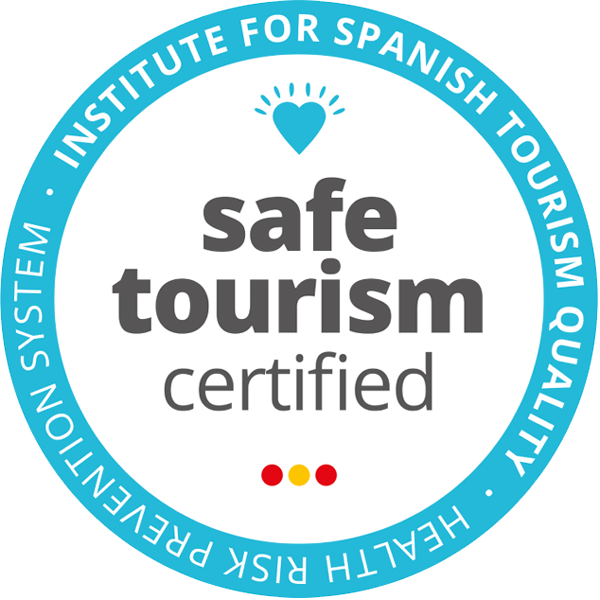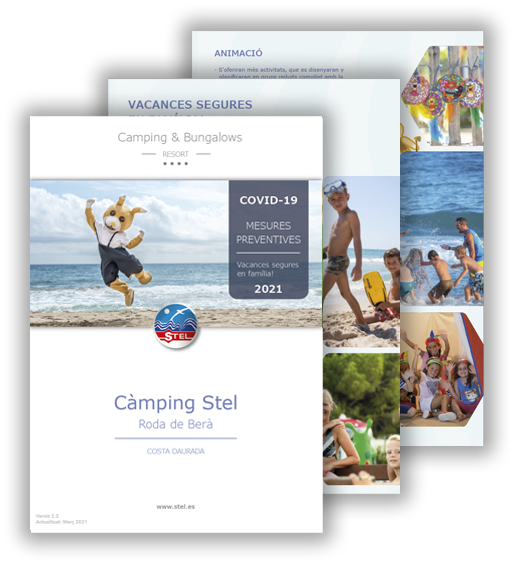 PREVENTIVE
MEASURES
Version 2.2
Updated: March 2021
IMPORTANT NOTICE!
From today, 30th July to the 6th August, the night curfew in Roda de Barà comes into force. To get out from 1 to 6 am it is necessary to take with you a "self-responsibility certificate" – it can be requested in the reception desk. Also please take with you the necessary documentation stating the reason why you need to go out. Due to this new measure, the access to the beach will remain closed from 1.00 am and the clients will need to stay in their pitches and/or bungalows from this time on.
For a safer vacation, let's act responsibly!
Regards,
Grup Stel.
Roda de Berà, July 30th 2021
NEW OPENING DATE!
In the absence of clear instructions by the governments and sanitary institutions about the measurements to be taken in the long term, the opening of the camping is postponed to the 20th May. If any new regulations affect this decision we will keep you updated.
Hope to see you soon!
Càmping Stel
Roda de Berà, March 4th 2021
---